What Makes a Great Developer?
Regardless of our technical specialization, seniority level, or present job, we want to be the best developers we can be. On our individual journeys, we meet others we hold in high regard and consider to be exemplary of our vocation and our craft. What makes these developers great? How can we best follow their example? We'll explore these and related questions about what crucial knowledge, values, skills, goals, and challenges you must pursue on your own path to being a great developer.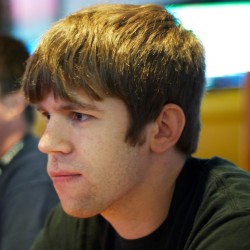 Matthew Turland (@elazar)
Matthew Turland has been working with PHP since 2002. He has been both an author and technical editor for php|architect Magazine, spoken at multiple conferences, and contributed to numerous PHP projects. He holds the PHP 5 and Zend Framework ZCE certifications and is the author of "php|architect's Guide to Web Scraping with PHP" and co-author of SitePoint's "PHP Master: Write Cutting-Edge Code." In his spare time, he likes to bend PHP to his will to scrape web pages and run IRC bots.