Creating a Local Dev Environment with Vagrant and Puppet
Local environments suffer from multiple problems. Different versions of PHP, base OS differences, and configuration differences. Those differences could just be between you and the production server, or even between you and your co-workers. These differences can cause frustration and panic when you push code to production and find out that date() works differently between the Windows version of PHP and the Linux version. What if I were to tell you that we could avoid all those hassles? By the end of this talk, you should have a good understanding of why we would want to do this and how you would get started on this with your own projects.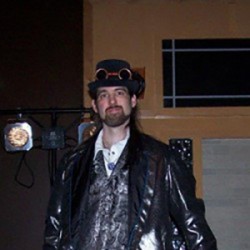 Daniel Greig
Daniel Greig is a team and technical lead at Earthling Interactive. He has worked in a variety of languages and systems over the last 15 years.