Illusions of Web Development and How They Are Destroying the Industry
Web development (or web programming as I like to call it) is filled with illusions. These illusions, masquerading as common sense, are things like attempting to be "time saving" and tidbits like "don't re-invent the wheel" that are widespread among programmers and web developers. Though good intentioned, these illusions mislead us as web programmers to take the wrong path when building a website. In this talk, I want to bust some of these illusions and mistakes; like using content management systems for single page websites when a simple HTML page will suffice, or installing ultra heavy CSS frameworks when just 500 lines of CSS will be needed, or using a standard shopping cart that your cousin's best friend's sister uses and you want it for your ecommerce shop when you are selling just one product and don't need it (true story). I want to talk about things like that. I see websites being built in a horrible fashion daily and this is not how web development was supposed to be.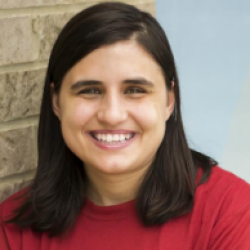 Stefany Newman
I am a programmer and a freelance web developer. In my spare time I love to read history, ride bikes, and play Go. I also love programming. I think it is the best thing in the world to do and to be. I love the freedom that being a programmer gives me. I live by the maxim "If you stop being better, you stop being good" so I try to better myself every day, in the programming field. I live in Arkansas with my lovely husband whom I like to annoy with constant web development chatter (he isn't annoyed, he just doesn't understand). My personal website is
www.StefanyNewman.info
.