Will You Help Me End Pixelated Images on the Internet?
Have you heard about how Scalable Vector Graphics can look great at any resolution and can take up less space than other images? Have you ever taken a look at the code behind them? Let me introduce you to the XML format that is SVG, styling them and some transformations so you can begin putting them to work on your site. This talk assumes some knowledge of HTML or XML, and a bit of CSS.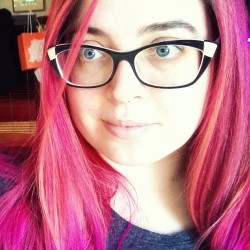 Julka Grodel is a Principal Software Engineer at Framebridge, a DC startup disrupting the custom framing market. She is passionate about writing easily maintainable and extendable code and has worked professionally in web development for over a decade. When not working on code empowering Framebridge customers to frame everything they love, she spends her time volunteering on literacy projects with the Junior League, in a pilates studio, or doting over her blind cat Batman and his BFF Robin.