PHP Prepared Statements and MySQL Table Design
When using a PHP framework, standard practice is to use an Object-Relational Model (ORM) for database access. However, with high-volume logging and statistics-gathering, it pays to go "old school" with PHP prepared statements. Meanwhile, when MySQL tables quickly grow by millions of rows, table storage space becomes an issue. Our table design must focus on keeping these tables more compact and efficient. Here too, prepared statements simplify both coding and table design. We'll be using CakePHP 3's excellent support for PHP prepared statements, but all concepts are native to PHP and apply to any project striking this use case.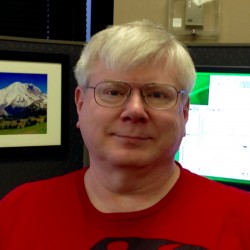 Ed Barnard had a front-row seat when the Morris Worm took down the Internet, November 1988. He was teaching CRAY-1 supercomputer operating system internals to analysts as they were being directly hit by the Worm. It was a busy week! Ed continues to indulge his interests in computer security and teaching software concepts to others.